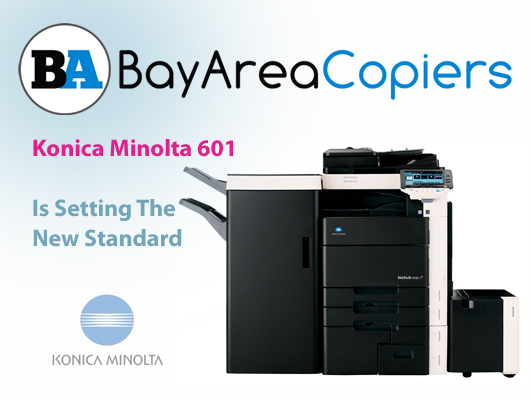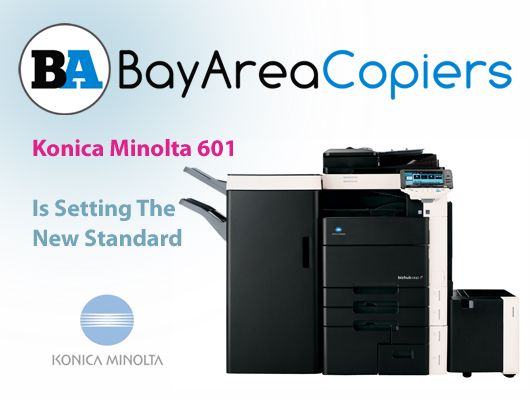 New features are included on the Konica Minolta 601, and the ease-of-use is improved due to better technologies. Among these improvements is advanced compatibility; the next-generation IPv6 network protocol works on this device. Speed is not an issue as well because the unit has a high-speed Ethernet. However, printing is one of the main reasons why businesses buy printers, and this particular device handles this task well. PDF and XPS files are printed fast and easy due to the Direct Print function. This function is only available for windows devices. Other features that are optional also improve the value of the machine; businesses who need state-of-the-art biometric/IC card user authentication will appreciate the benefits. Navigation is a simple task on the device, and this is greatly needed for high productivity in the office. The LCD 8.5-inch screen has a color display; the interface is intuitive, and this makes operations easier for users. This is why the Konica Minolta is setting the new standard. Bay Area color copiers offers this particular device to various business customers.
Konica Minolta 601 does not disappoint.
Scanning is a very important function in the office as well. The scanner has fast scanning speeds, and documents can be moved to a network PC, various folders on the HDD, a fax, or email locations, after they are scanned. Scans can be moved one at a time or to many locations in various formats. The unit handles the process of sending scans fast because the system has a feature called multi-method. Bay Area color copiers staff is knowledge, and they help customers if they do not understand printer features.
Network sharing can be done too. 1,000 boxes are found on the 60GB HDD. Each box has a huge storage capacity for 3,000 documents or 10,000 standard files. Because there is so much storage, a business will not have any issues archiving important projects. Sharing projects is simple because the fax has a conventional functionality. Operating costs can be reduced due to the machine's user network infrastructure. This is why Bay Area color copiers customers choose this device.
Security is important for businesses when they search for copiers for sale because they need to keep their documents safe without limiting use for the staff. The Konica Minolta 601 offers Biometric Finger Vein card authentication; however, it is optional. Security is increased when it is used with the external authentication servers. These security features are needed for large offices. Data is secured as well on the system.
When businesses use the unit, they enjoy the benefits it offers. From the display, all files can be previewed, and this makes finding files easier. The display also has a large text mode, and it can be adjusted based on height and angle. The toner and paper trays have tons of usage options. It can be accessed from the front by using an overhand or underhand grip. This can be done from high or low positions. When documents are printed, they stand out because the prints have a high contrast color scheme. If you want useful copiers for sale, the Konica Minolta 601 is worth considering.